The Knobstone Hiking Trail is a 160-mile trail along the landmark Knobstone escarpment in one of the most rugged and scenic areas of the South Central Midwest, on the high bluffs of the forested corridor between Indianapolis, Indiana and Louisville, Kentucky. The KHT consists of four sections,  Knobstone (south, 45 miles), Pioneer (South middle, 37.9), Hoosier National Forest (North middle, 28.4), and Tecumseh (north, 42.7-miles).  The Knobstone has continuous trail from start to finish.  The Tecumseh and Hoosier Nation Forest has minor county road walks.  The Pioneer has 5 miles of existing trails with approximately 9 more miles in various stages of development. The extended road walks are nearly all on remote gravel and black top roads with great scenery.  There is 2.5 miles of road walk along Hwy 135 with a wide grass strip at the edge.   There is good access and parking at 10-20-mile intervals, ideal for day hikes and backpack camping. No fees, reservations, or permits are required.
The Knobstone Hiking Trail Association (KHTA) was formed in 2013 to become the steward of this great trail. The KHTA is a non-profit organization dedicated to completion, preservation, and promotion of the KHT. We depend on Association members and volunteers for its very existence. Only a part of it is on public land maintained by government agencies. Trail conditions are dependent on hiker reports and volunteer action in response to them. The KHTA is the only source for maps and information about the entire trail. Won't you join us? 
Help Realize The Vision  – Support The KHTA Join /Donate/Volunteer
Find us on Facebook and Meetup.com!

Check Out A Guide To The Knobstone Trail: Indiana's Longest Footpath
Take Note of the reroute between miles 26 & 28 (N of the Leota TrHd), the closure of Indian Hill Road mile 145, and the repair of the bridge at mile 79.3!
Check Trail Conditions & Updates
View The 2022 Fall Newsletter  – Newsletter
Pictures From 2021 Section Hikes, Thru Hikes, & 2nd Sat Work Days

Collaborative Workdays – KHTA Volunteers & DOF Staff
More Dates Will Be Forthcoming For 2023
For More Info Go To Indiana Meetup – Click Here
Second Saturday Workdays
February 11 – Join Us For The 2nd Saturday Workday – 9:30 am-3:30 pm
Would you to spend a day in some beautiful woods with a delightful group of people building a connecting section of Indiana's premier long distance hiking trail? Come join us as we work on an easement near Martinsville. We meet at near the Martinsville Conservation Club.  Please bring a lunch and water. We will have large hand tools, but please bring any small tools you have such as clippers or a pruning saw. And a backpack is handy to carry everything in. Instructions will be provided for those who need them. We finish about 3:30.  Click Here for more info and to sign up on Meetup.
Join us on our website at http://www.knobstonehikingtrail.org/ and on Facebook at http://www.facebook.com/pages/Knobstone-Hiking-Trail-
Hoosier National Forest – Tecumseh Trail Connector Workdays
A group of 10 worked on November 12 and the connector is now open for hiking.
2023 Organized Hikes  – Scott Beam – Mark Your Calendars!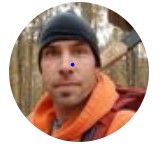 Saturday, Feb. 4, 2023 – 8:30 am to 4 PM – Tecumseh to Trail D – Trailbuilding – Multiuse Trail D Parking Area
Details: Helm build the 1/3 mile connection from the south end of the Tecumseh Trail to Trail D in Yellowwooed SF.  We'll meet at Multiuse Trail D parking area, located at the end of Blue Creek Road northwest of the north end of Nebo Ridge (about 5 miles west of Story).  We'll mee at 8:30 am, and hike in just over 2 miles to the trail.
Saturday, March 04, 202312:00 AM to 6:00 PM – 33 mile HoosierNF hike – Mom's Cafe
Details: Another long hike to slowly build up to hiking the Tecumseh and Knobstone in 24 hours later this year. This hike will be around 32 miles with about 4000 feet of elevation change. Well meet at Mom's Cafe in Kurtz at midnight, and shuttle north to the Crooked Creek parking area at the southern end of the Tecumseh. It's about a hour drive between l…
Saturday, March 18, 2023 6:00 AM to 7:00 PM – Old Barn Shelter Parking
This will be the first of the big four one day hike challenges this year, along the Adventure Hiking Trail. We will meet at the large parking area on the spur trail, which is roughly located at 1490 IN 462 Corydon, IN 47112. The spur trail adds about 3.5 miles to the loop, and we should hit around 30 miles during this event. This trail is no jok…
Friday, May 05, 202310:00 PM to 9:45 PM – Tecumseh one day challenge – Tecumseh Trail Parking Area
Details: This will be another complete section of the 150 mile Knobstone, and a nice 24 hour challenge. Besides, hiking 43 miles near my 43rd birthday sounds like the worst idea I've had in awhile. We'll meet at the southern end at the Crooked Creek Parking area at 10pm, and shuttle north to start in Morgan-MonroeSF for this short little hike….
Saturday, May 06, 202312:00 AM to 11:45 PM – One day Tecumseh Trail Challenge – Tecumseh Trail Parking Area
This will be another complete section hike of the 150 mile Knobstone, and a nice 24 hour challenge. We'll meet at the southern end at the Crooked Creek Parking area at 10pm on Friday night, and shuttle north to start in Morgan-MonroeSF for this short little hike…. starting at midnight and not a minute sooner! Bring plenty of water, snacks, foo…
Click Here for more info and to signup on Meetup  KHTA hikes and workdays.
Pictures From The Hikes
  All KHT sections on state land are now open for hiking and overnight backpack camping!  
For The Latest Info On The DNR's Covoid 19 Response Go To: DNR Covoid 19 Response
For The Latest Info On The HNF's Covoid 19 Response Go To: HNF Covoid 19 Response
Mission Statement
"The KHTA is dedicated to the completion, preservation, and promotion of the Knobstone Hiking Trail. This footpath follows the Knobstone Escarpment from 30 miles south of Indianapolis to 10 miles north of Louisville, KY. A long-term management organization for the trail assures continuity of assistance in maintaining the trail to the governmental entities whose jurisdictions the trail passes through as well as to private property owners donating trail easements."