Trail Updates
Indian Hill Road Closure
Indian Hill Road has been closed at the rail road track just South of Highway 45.  Hikers can still walk around the closure.  To reach the Indian Hill Trailhead parking lot, drivers must detour via Plum Creek Road.  From the East it is best to head South  out of Helmsburg on Helmsburg Road and take Plum Creek Road West to intersect Indian Creek Road. From there head North.  From the West it is best to take Plumb Creek Road East from the Needmore area.  At the intersection of Indian Hill Road head North.  Discussions are underway between the rail road and the Brown County Highway department.  Hopefully, the road will reopen in the not too distance future
Bridge Damaged At Mile 79.3 Just North of the Frank Fisher Barn – June 13
Over the winter the bridge at mile 79.3 was damaged by a large tree.  The area has been cleared of the tree and materials have been gathered for repairing the bridge.  Hopefully this will take place in July.  Until then hikers are advised to drop down a short bit to cross the ravine.  The bridge is slippery, at an angle, and unsafe to cross.
Indian Hill Shelter & Reroute – Mile 134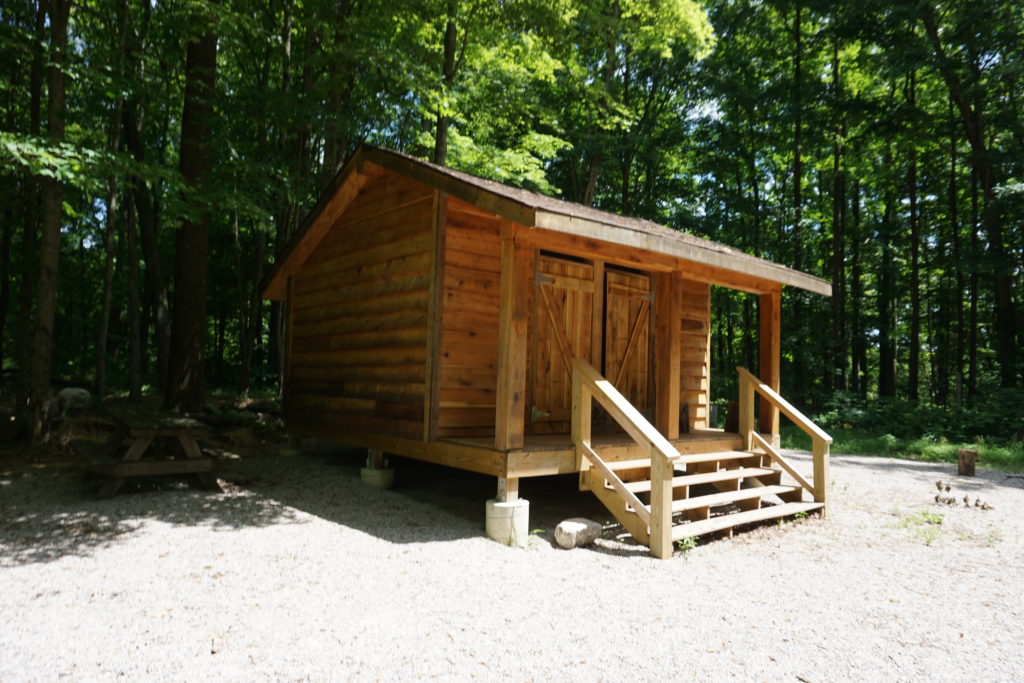 At Indian Hill, mile 134, a shelter has been constructed by the HHC along with a reroute that takes about 1/2 mile of the trail off of Indian Hill Road.  The new trail adds about 0.1 mile to the trail.  There is a trailhead parking lot where the trail intersects Indian Hill Road just South of the creek and train tracks.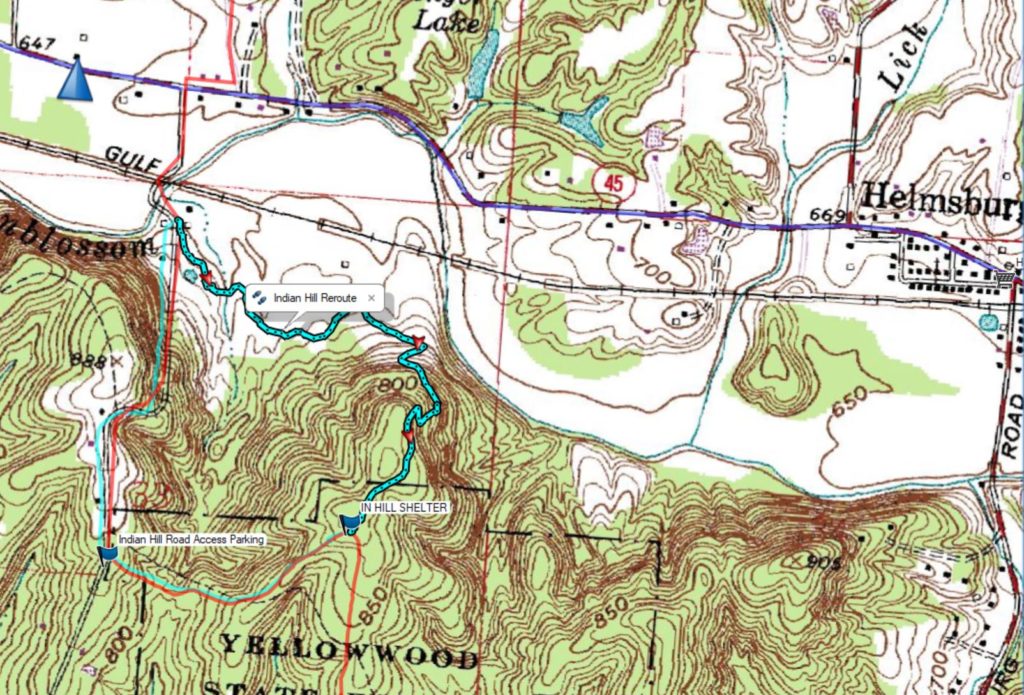 KHTA Town Guide Update – May 2020
Unfortunately, over the winter the gas station – stores at Leesville and Medora were closed.  This eliminates the Leesville resupply route.
Resupply is still possible in Medora through the Post Office.  Mile 64.2 Sparksville Park to Medora is  5 miles or Mile 69.7Mile Hemlock Bluffs Nature Preserve to Medora is  5.3 miles
Also, the Post Office at Norman remains available.  Mile 79.2 Frank Fisher Barn is 2.5 miles to Norman or Mile 82.1 Hwy 50 is 3 miles to Norman – or Mile 86.6 Polk Patch Road (Tr 13) is 2.5 miles from Norman
Hoosier National Forest Trail
Pioneer Trail
 The bridge across the White River just beyond the Sparksville County Park trailside camp can be flooded at times of prolonged rainfall.
Knobstone & Tecumseh Trail