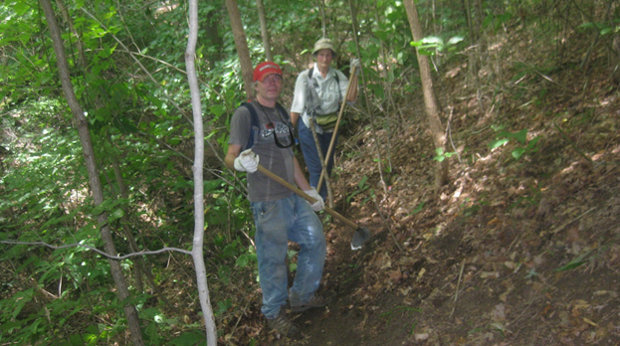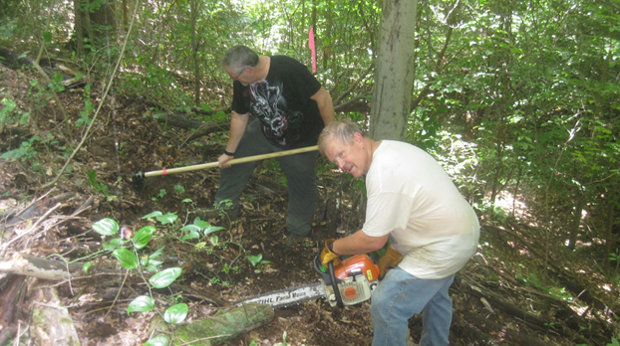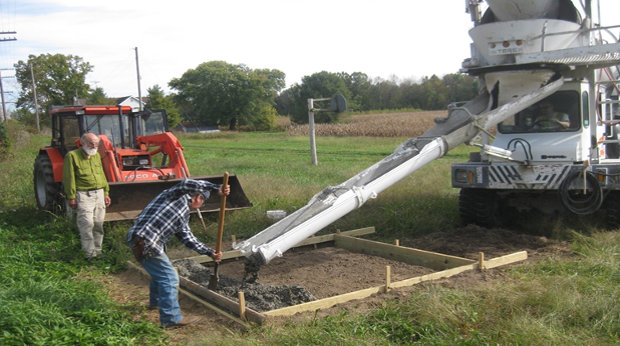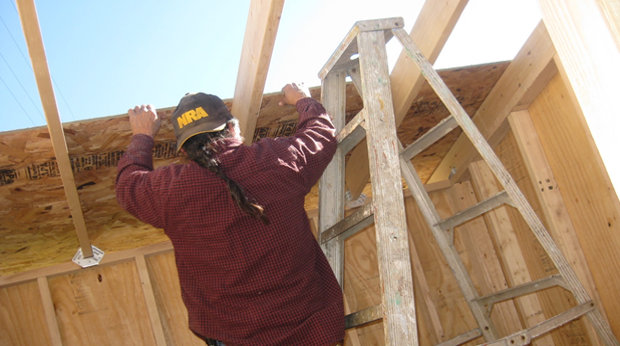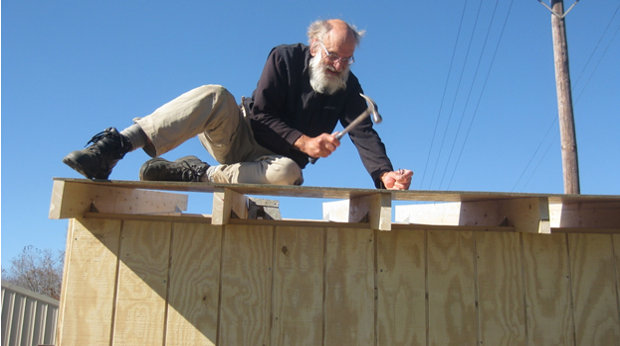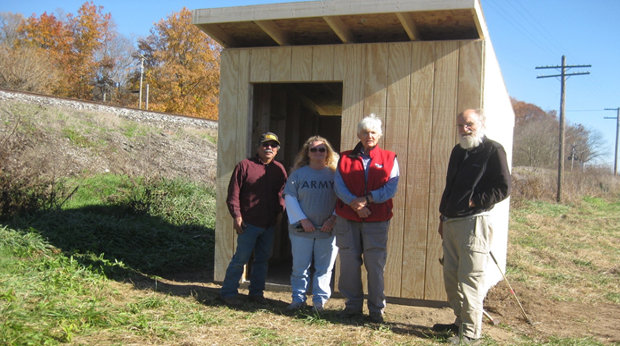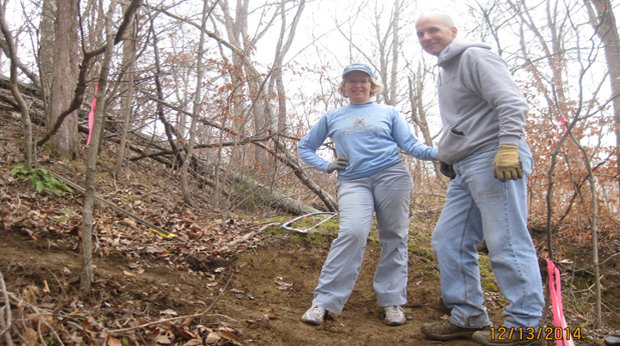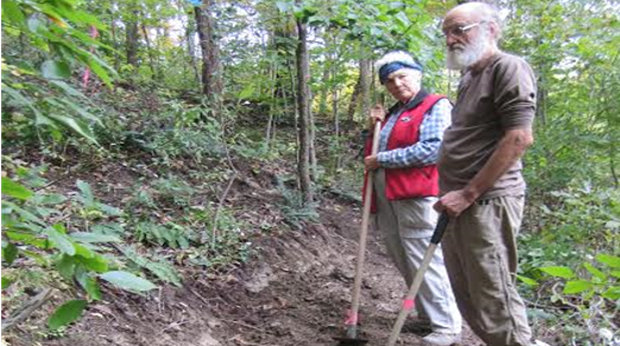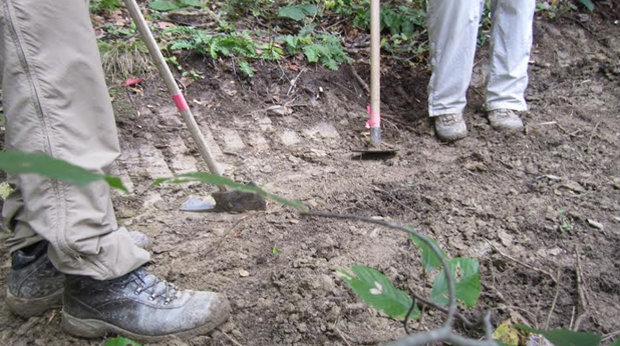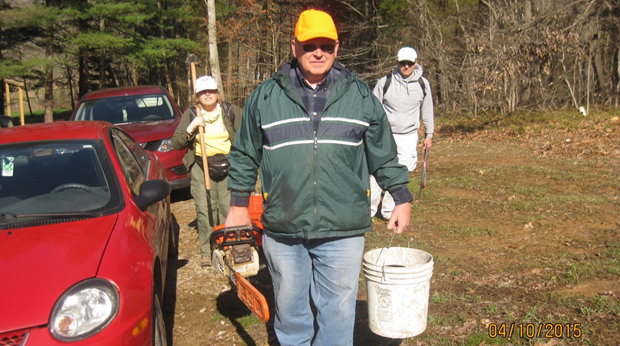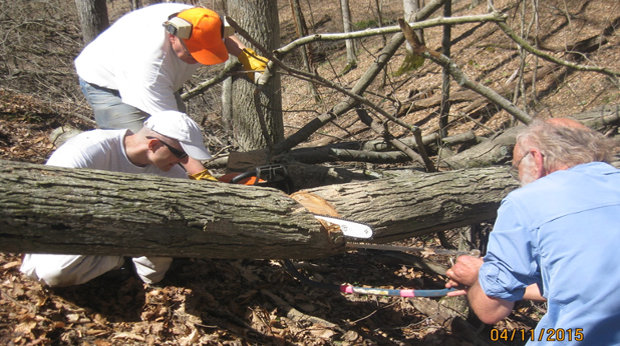 Attendance at  Board meetings is encouraged. Several Board positions are open. TO GET BOARD MEETING TIME AND LOCATION: Contact Us. THE KHTA ALSO SPONSORS HIKING EVENTS.

WHEN AND WHERE ARE THE ACTIVITIES? THE LATEST INFO ON:

KHTA SPONSORED HIKES
A variety of hiking events take place throughout the year including sponsored hikes.  – KHTA Events – Knobstone Hiking Trail Association
KHTA ANNUAL MEETING
Once a year KHTA members meet to learn about the latest developments in completing the 150-Mile Knobstone Hiking Trail. At the first meeting in 2014, the speaker was Jerry Pagac, the designer of the original Knobstone Trail. In 2015, Joe Payne, the builder who completed the original KT in 1981, was the speaker (photo right; both are now KHTA Board members). FOR THE NEXT PROGRAM, GO TO THE ANNUAL MEETING page.
ANNUAL GATEWAY 5K/FUN RUN – Register for the 2022 KHTA Gateway 5K Run/Walk – Knobstone Hiking Trail Association